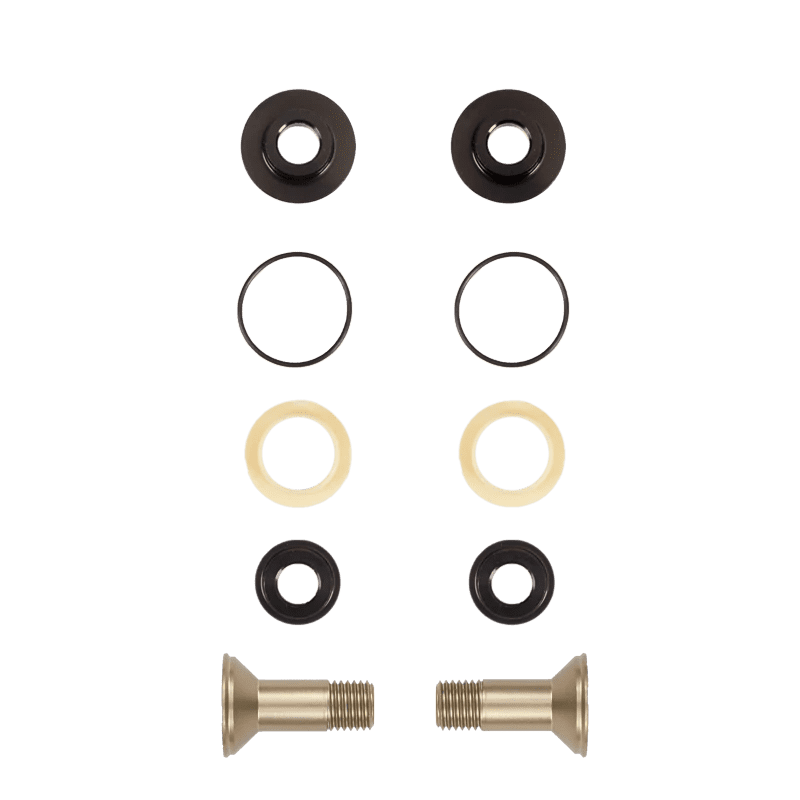 Alloy Swingarm Mount Kit for Ibis Ripley AF and Ripmo AF
Vanligt pris
349.00 kr
/
Skatt ingår.
Frakt
beräknas i kassan.
---
Lågt lager - 4 artiklar kvar

Vi hem den på beställning åt dig
This is the service kit needed when performing maintenance of the swingarm bushings on an Ibis aluminium frame. After an extended period of use, you might want to check these bushings for wear.

2x Igus Bushings

4x Reducer hardware (2x outer; 2x inner)

4x O-rings: 2 each of 1mm x 16mm & 1mm x 21 mm

2x Clevis to swingarm bolts

*Please note this kit is not compatible with the RipMo carbon frames*